I actually arrived at Toronto airport, Ontario on 1st June at 10:15pm and was met by Scott Maitland who I would be staying with for my first week. As I left Kimberley and headed to Calgary to catch my flight I took just a few photo which I'll show you here.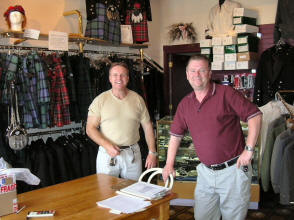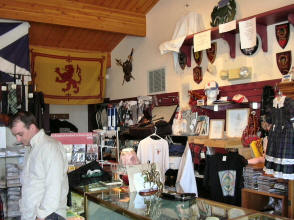 This is another Billy who I am told is the Piper that plays for Princess Anne any time she is in Canada. And this is Billy's shop in Calgary which has a magnificent view over the city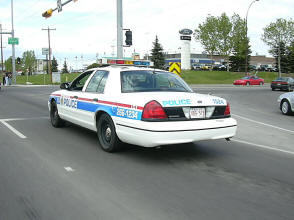 And so now it was onto the plane to Toronto and Guelph...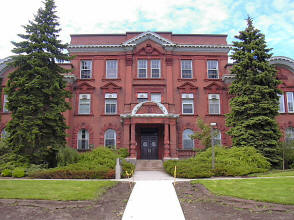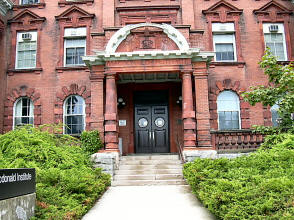 This is the building in which Scott works at the Uni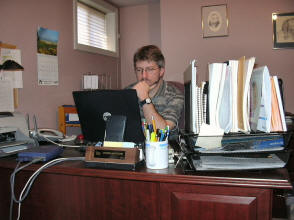 And here is Scott Maitland who is looking after me while I am in Guelph
Today was really a settling in day. I got to meet Scot's wife, Janine and their wee nine month old son Alexander. Got settled into their home and next day went to Guelph University to get orientated. The Library there have very kindly provided me with a room to work in which includes full internet access. My first job once settled in was do my email which turned out to be the last time I could do that for some 50 hours!!!!!
Down in Kentucky they had a big storm which brought down a muckle big tree which in turn took down power lines and phone lines. It took Steve some 24 hours to get the power back but it was to be 50 hours before we got the phone lines back. So if you can imagine it. There was I up in Canada not being able to get to my web site, not being able to send or receive email and on top of all that finding when I phoned Steve to find out what happened I couldn't get through! So all in all a really weird time.
So that was my arrival in Guelph... it was going to get better as you'll see :-)