Scott has been very kindly driving me around Guelph so I can take some pictures of the area and so here is my first collection for you to look at...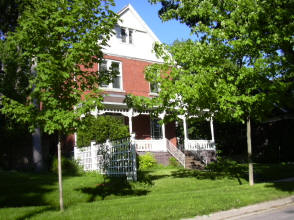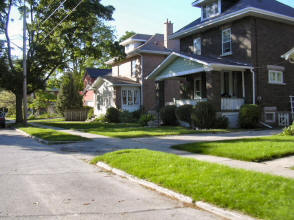 You are of course immediately struck by all the grass and trees and the fact that most homes are of brick or stone.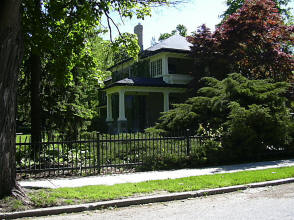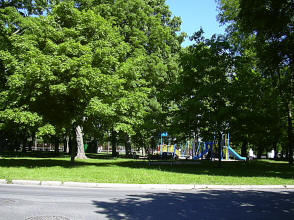 There are actually quite a few small parks throughout the city and most have a wee play area for children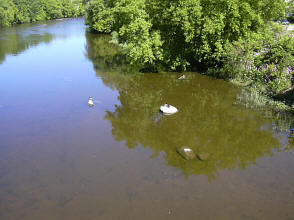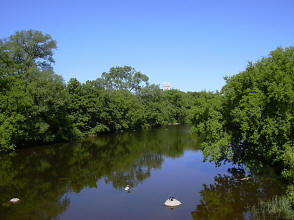 Ducks sunbathing on the rocks :-)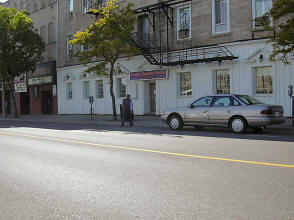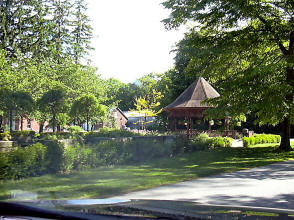 Ah! I was spotted heading into a curry shop... first curry since leaving Scotland!!! :-)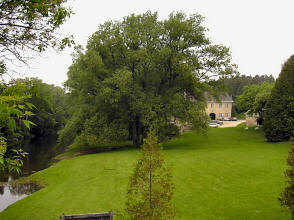 On the whole property prices are going to be from around at the low end at $130,000, mid range houses around $180,00 - $250,00 and of course lots of houses way over $350,000. In other words it's going to be expensive living here depending on what you do for a living. Mind when in Kimberley I said you'd likely get a 3 bedroom, 2 bathroom house for around $80,000 well that's going to be $180,000+ in Guelph. Same house in Kentucky is going to be around US$25,000.
I hope to get an historical tour around Guelph while I am here so if I manage it there will be losts more photos to come :-)