Today I accompanied Scott and his dog Hailey on a walk to and around Riverside Park...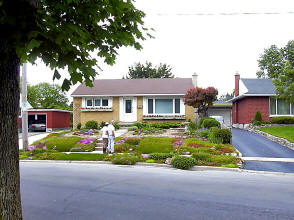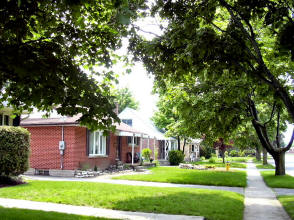 Leaving Scott's house I take a few pictures on the way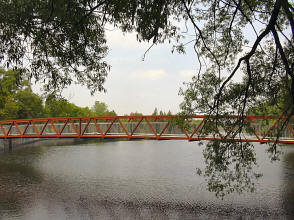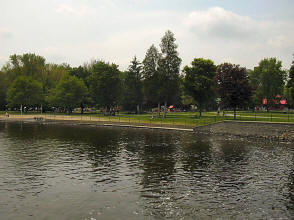 And we arrive at the park but are going to go up a walking trail up the river and then back down the other side into the park proper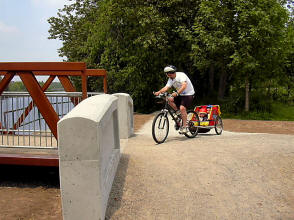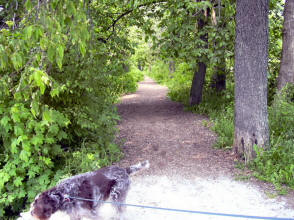 Interesting wee baby carriage as we enter the trail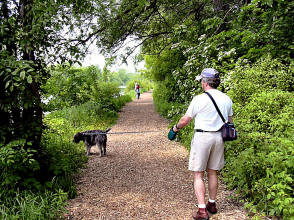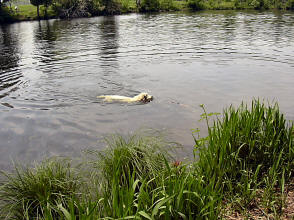 Dogs have a lot of fun around here :-)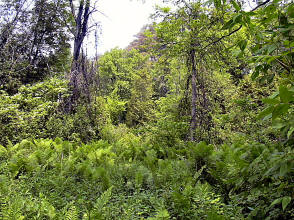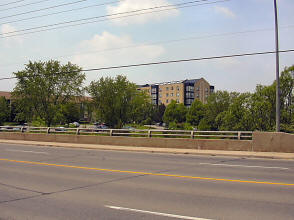 Lost in the woods.. and then we hit the main road with the retirement homes in the background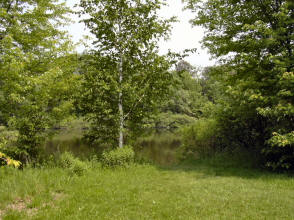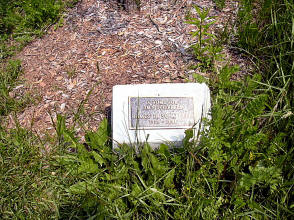 The plaque says "A home for Jim's Squirrels"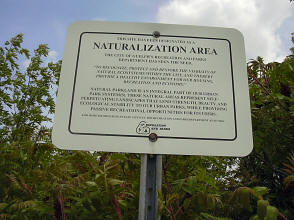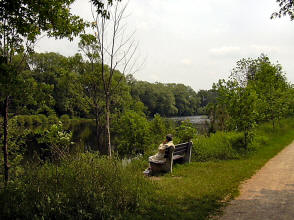 Seats all over the park where you can sit quietly or in groups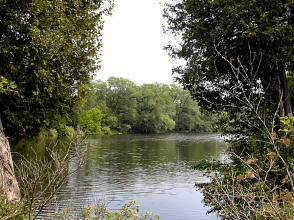 From the flats on the horizon it is an easy walk to the park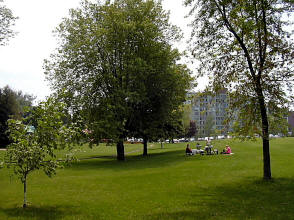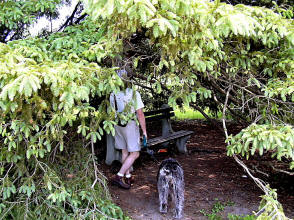 Lots of picnics and also a great place for a bench seat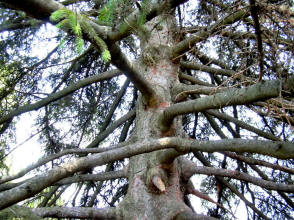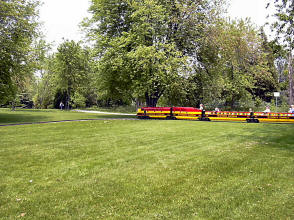 And when you get under this tree you'll see its also a great one for Kids to climb :-)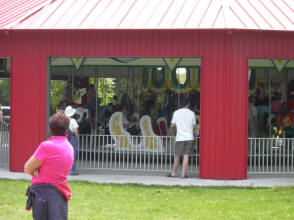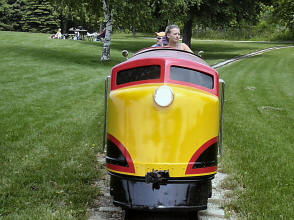 Argh! I'm going to be run down!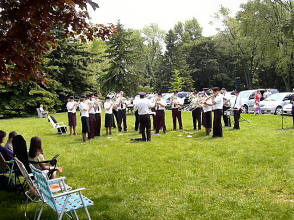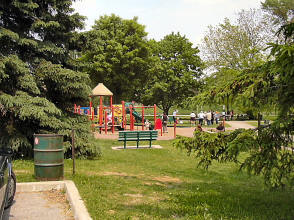 Bands play in the park on a regular basis. Today being Sunday it was the Salvation Army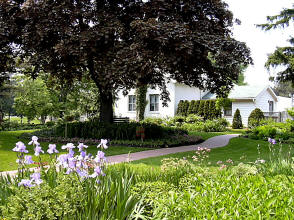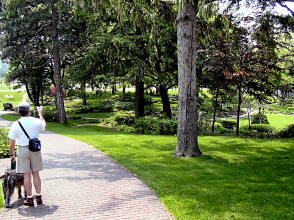 This is a very attractive park within the larger park and well worth a visit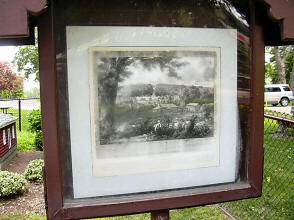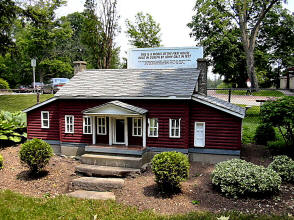 This is a model of the first house built in Guelph by John Galt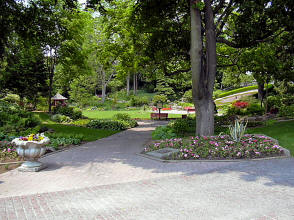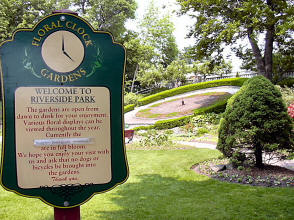 In the season they have a clock made up of flowers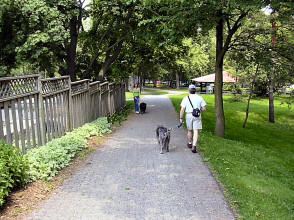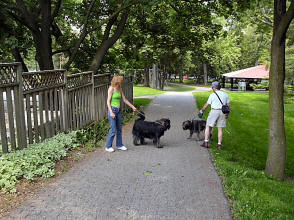 Ah! Now how are these two going to get on? In actual fact they were very polite to each other and just touched noses... the dogs I mean! :-)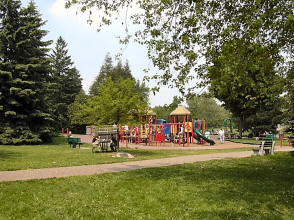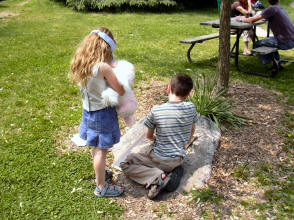 I spotted another wee plaque but when going over to take a picture these two wee monkeys got in the way so I took a picture of them instead :-)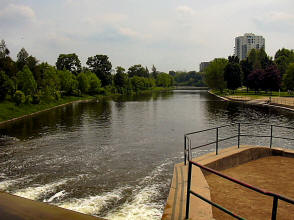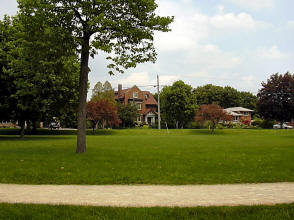 Must be nice to live in these houses right on the park and river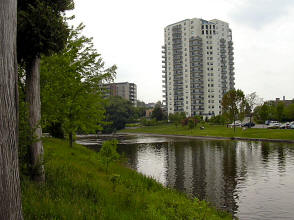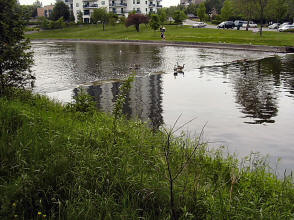 Ducks, swans, geese, heron and other brids all over the river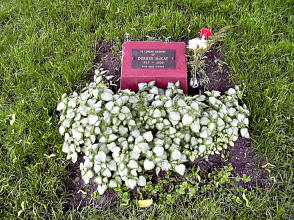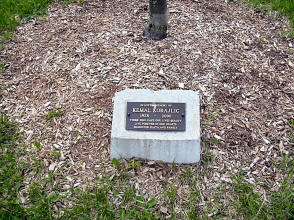 Lots of trees on this part of the river and planted in memory of loved ones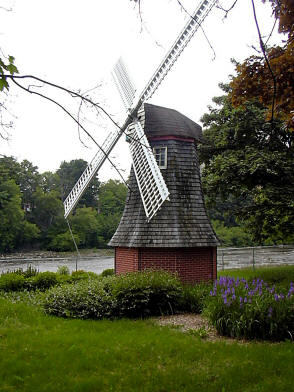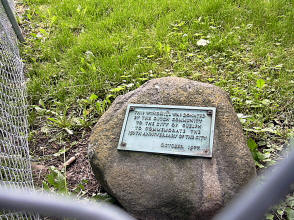 This windmill was donated by the Dutch community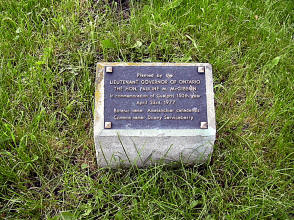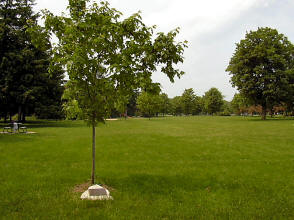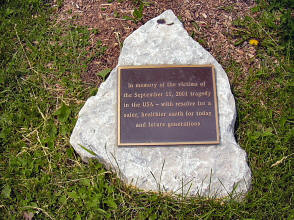 This tree was planted to remember 911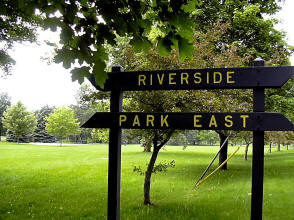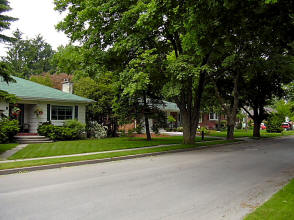 And so ended our trip around the park and it was time to head home
---
And Scott contributed these ones from his camera...