Today I visited with Ian and Pearl on their small holding where they have Highland Cattle and of course they are both from Scotland :-)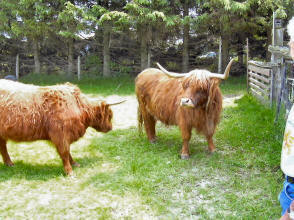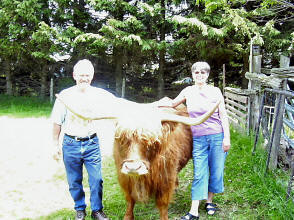 Ah well... Ian and Pearl's picture didn't come out too well but the Highland Coo's came out a treat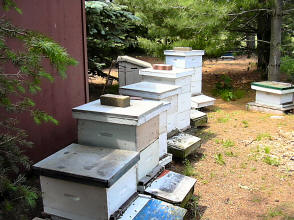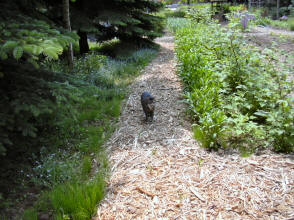 They also have 9 bea hives and a cat!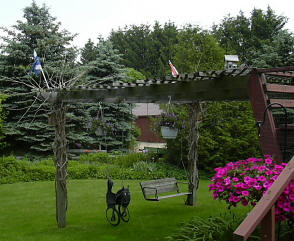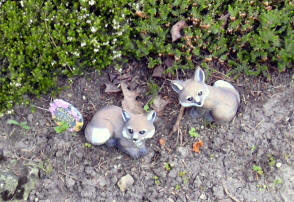 They have wee ornaments all over the gardens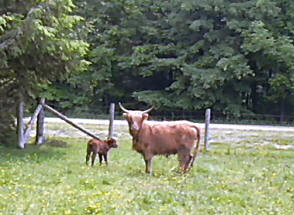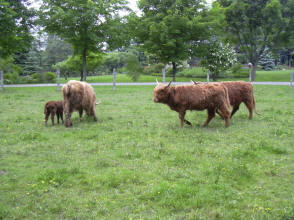 And that very morning we have a new calf and here it is with her mum and I guess two protective aunts!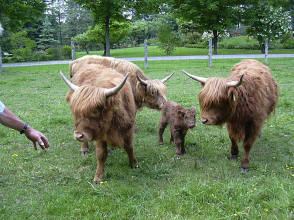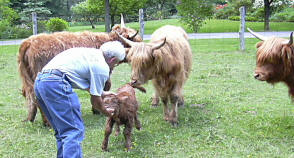 They said they'd name the wee calf "Ali" after myself in honour of my visit :-)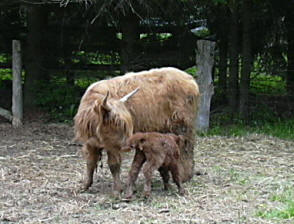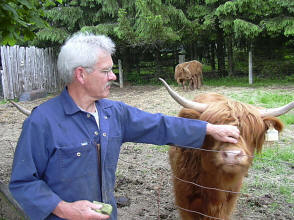 This was a picture of the first time the wee calf managed to get to the teat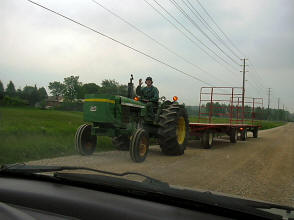 And that concluded the tour of the small holding which I certainly enjoyed very much indeed and many thanks to Ian and Pearl for sharing their home with me.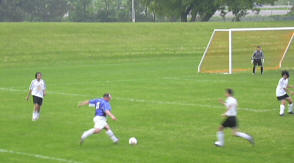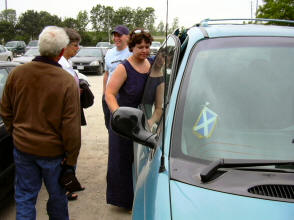 And as you noticed I got taken to a football game on the way back :-)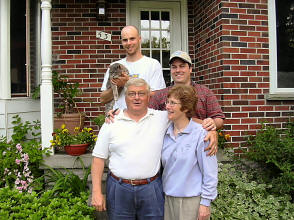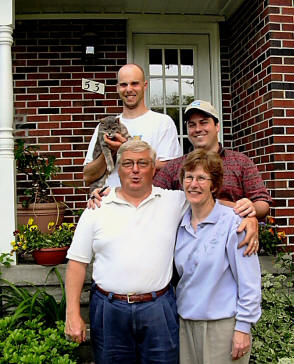 And I got back just in time to have dinner with another member of the Stuart family. Their son Craig came over for dinner and so I got a chance to take a family picture along with the cat! :-)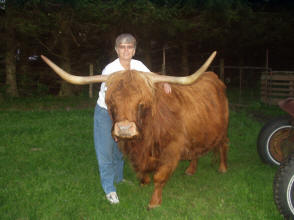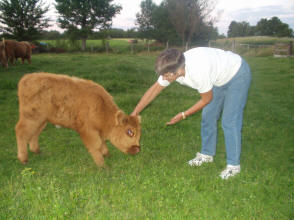 Pearl sent me in a picture of her with Fiona and on the right with my namesake "Ali" :-)