I had a great time at this center and they were outstanding on providing me with material for the site.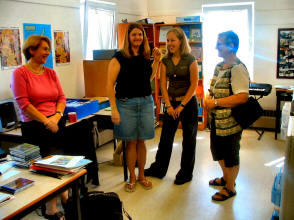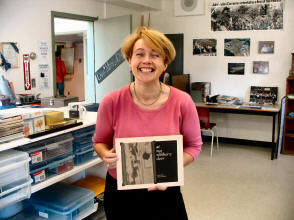 And here is Joyce Rankin, head of the center holding one of her books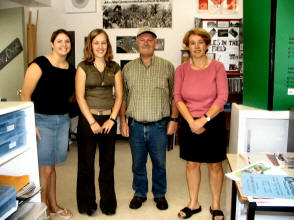 And I get into the picture :-)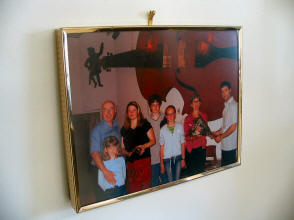 I must say that I'd highly recommend you drop into the center as it is rich is Cape Breton culture and history and here they have regular tours where people in the center will play you the music and show you the step dancing. This is truly an outstanding resource and I'd like to thank Joyce and all the folk at the center for their hospitality.