Records and Memories of Boston Church of the Scotch Block
County of Halton, Ontario. 1820 - 1920
By John McColl D.D.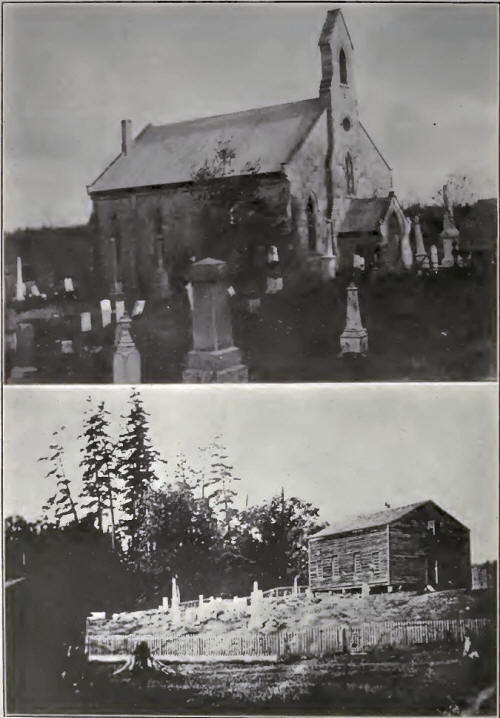 To Natives of the Scotch Block
WHO CHERISH ITS HISTORY, AND WHOSE INTEREST AND ENCOURAGEMENT PROMPTED AND PERMITTED THE WRITING OF THESE PAGES;
and to
BOSTON CHURCH
WITH THE PRAYER THAT IT MAY CONTINUE A SPIRITUAL FORCE IN ITS SECOND CENTURY AS IN ITS FIRST: RESPECTFULLY DEDICATED.
PREFACE
This history deals specially with the first Presbyterian congregation of Esqnesing and its successor, the Boston Church, but in connection therewith other matters come in for mention.
The main source of information has been the Boston Church record-books. For some contemporaneous events and conditions in the country a few publications have been consulted. Some incidents have been ascertained by interview, or by correspondence with those who had knowledge of them, and the writer has drawn upon reminiscences of his own.
To all who responded to enquiries concerning persons and circumstances, he herewith expresses his appreciation and thanks for their assistance.
John Me Coll.
Georgetown, Ontario,
January 10, 1920.
CONTENTS
Chapter I
Early Days in the Scotch Block of Esquesing.
Chapter II
Missionary Preachers in- the Scotch Block.
Chapter III
The First Meeting-House and Something About Schools.
Chapter IV
Early Presbyterianism in Upper Canada.
Chapter V
The Reverend Peter Ferguson.
Chapter VI
The Rev. Patrick Gray and The Rev. John McLachlan
Chapter VII
The Reverend James Mitchell.
Chapter VIII
Building of the New Boston Church.
Chapter IX
The Rev. Donald Stewart and The Rev. John Eadie.
Chapter X
The Reverend Malcolm Cameron, D.D.
Chapter XI
The Rev. J. W. H. Milne, B.A., and The Rev. A. R. Gregory, B.A.
Chapter XII
The Rev. John R. Watts, B.A.; The Rev. W. G. Rose, B.A.; and The Rev. Robert McDerment, M.A.
Chapter XIII
Elders, Managers, Names of Church Members, Adherents and Children, Present Organization (1919).
Chapter XIV
The United Presbyterian Church of America.
Chapter XV
Ministers of the Gospel From Families of the; Church.
Chapter XVI
Lawyers From the Boston and U. P. Congregations.
Chapter XVII
Physicians From the Boston and U. P. Congregations.
Appendix 1. Original Land-Holders in Scotch Block, Esquesing, earliest patent, January 21, 1820.
Appendix 2. Land-Owners in Scotch Block, Esquesing, as shown on wall map of G. C. Tremaine, Oakville, in 1858.
Appendix 3. A Letter that brought many Immigrants, 1819.