Christmas is of course celebrated throughout the world and while this is a religious time it is also a time where families get together and exchange presents. Canada is no different but to a Scot the one striking thing is the number of homes that are decorated with Christmas lights on the outside of the house.
On the 23rd of December I woke to find we had a goodly fall of snow and when it came to the evening I decided to try and take a few pictures of the Christmas lights on the street where I am staying.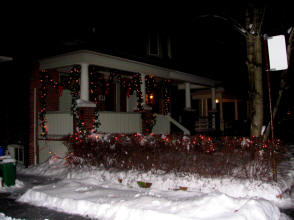 I have to admit that seeing the lights in real life they are much brighter and cheerier than the ones in the photos but hope they give you an idea of what they look like.
Since my last report I have been mainly working on the site as getting home stuff done at this time of year is never easy. I have in fact found two homes in Saute St. Marie in the west of Ontario that I think might fit the bill. The problem is that at this time of year it is very hard to obtain return flights and so I have arranged with my friend Linda, who you will have met when I did my report on the area a few months back, to help by visiting the two houses for me on 3rd January and will give me a report back as to whether it would be worth my time going to see them myself. One of the houses looks to be an excellent choice as the size of house is excellent so will keep my fingers crossed. The other one sounds good but doesn't appear to have a garage and also it is a duplex with someone renting it so that might mean it will take a month or so before I could move in.
The only other thing to report is that when I got my work permit they spelled my first name wrong... Alstair instead of Alastair. So have been advised to get myself into immigration here in Toronto to ask them to correct this. The main problem is that this error has now been carried over to my SIN card and my driving licence. So as I will need to report to both organisations about my change of address I figured I may as well get this sorted now rather than later. It could of course confuse immigration when I do an application in the new year so again best to get this corrected.
I took a few pictures of Christmas morning with the Nelson and Crewe families...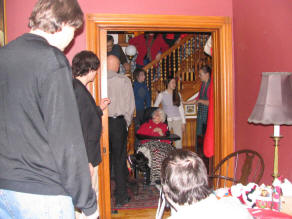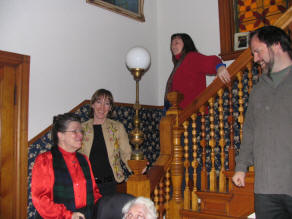 Getting ready for the family Christmas picture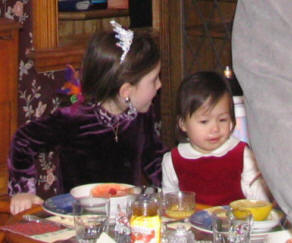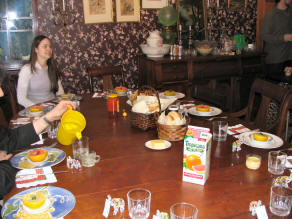 Yes.. we're all ready for breakfast :)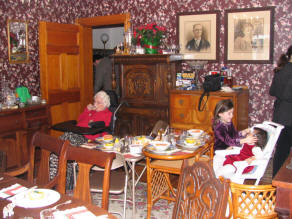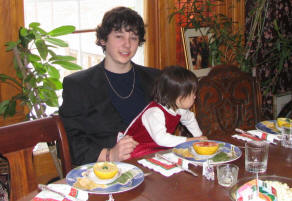 Nola's Mum getting ready for the great Christmas breakfast with Devon looking after Ella and on the right Dillon takes a turn at looking after Ella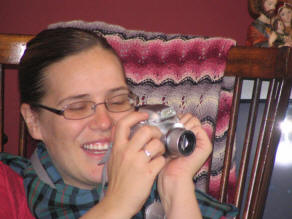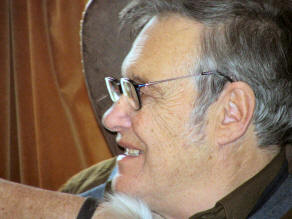 And here is Torey taking a picture of her Dad, Harold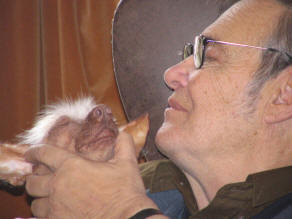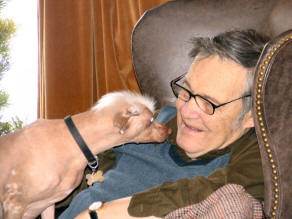 Harold and Pisca doing a bit of bonding :-)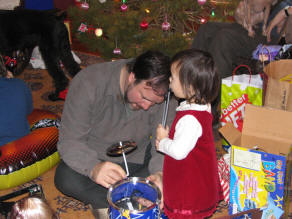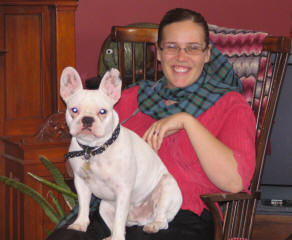 Here is Derby on the left setting up a drum kit for Ella and on the right is Torey with her dog Hector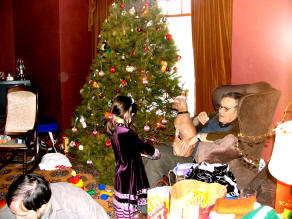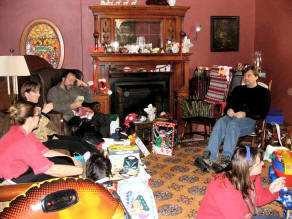 Settling in after a great Christmas breakfast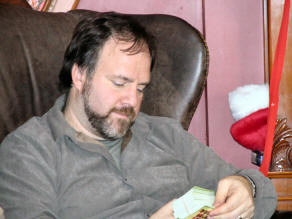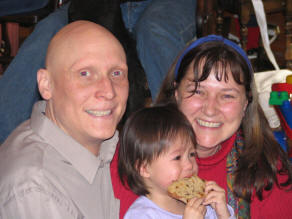 On the left is Derby and on the right is Michael, Ella and Morgana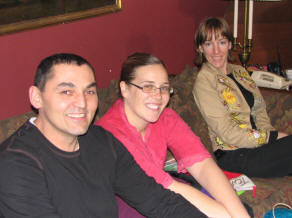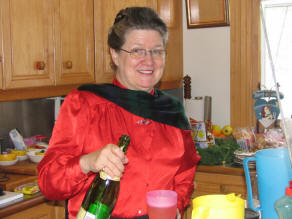 On the left is Robin, Torrey and Vicki and on the right is Nola