Found a house with what I would call potential in Wallaceburg.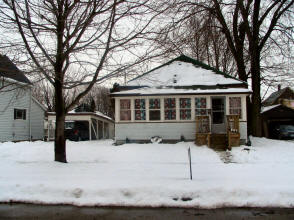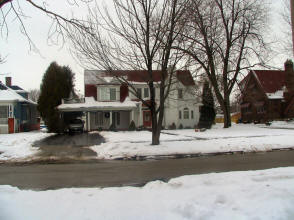 This is the house on the left and the one on the right would be my neightbour right opposite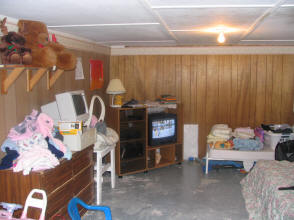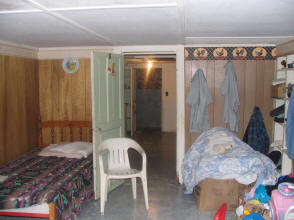 This is a bedroom come sitting room down in the basement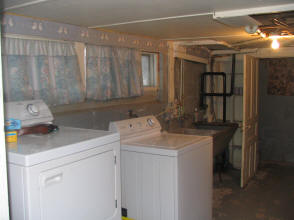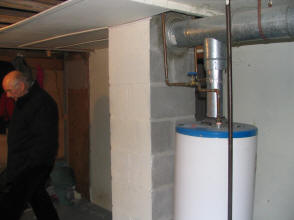 Various water heaters and utility area in the basement. You can tell a bit about the headroom with seeing Austin in the picture on the right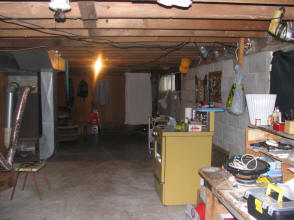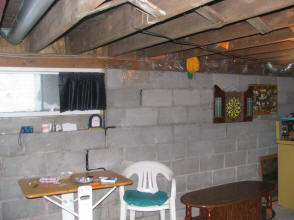 More shots of the basement which is huge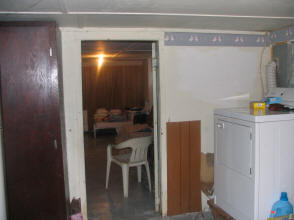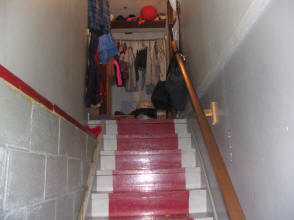 At the top of the stairs you turn left into the kitchen or right and out the back door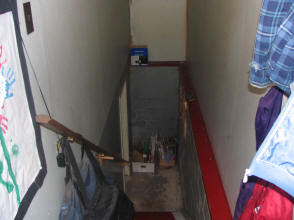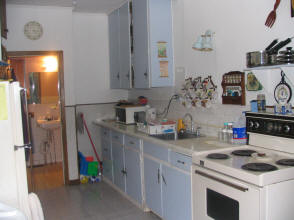 The stairs down to the basement aren't too bad and likewise the kitchen does have enough room especially for a single chap :-) Bathroom at the end is rather small however.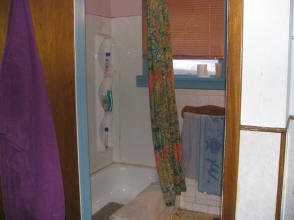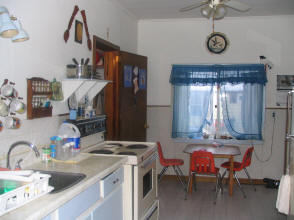 Small sitting area at the end of the kitchen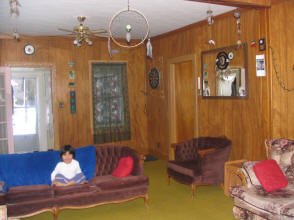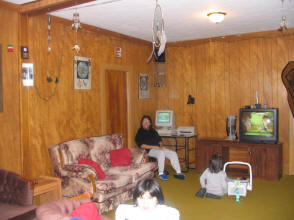 Large square living room 23' x 13'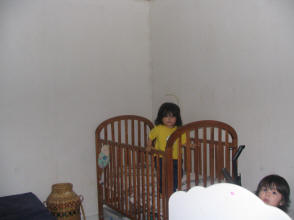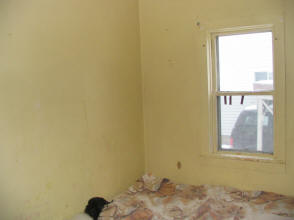 Two bedrooms next to the living room both around 12 x 13. Didn't want to take more pics here as the wee ones were in.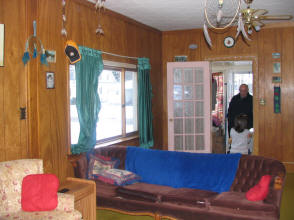 As you can see there is a porch as you come in which is handy as you don't want anyone just coming straight into the living room.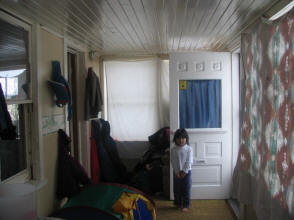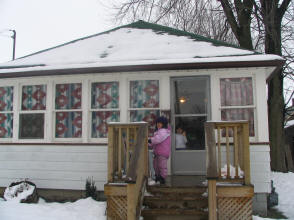 And this is the porch which is not a bad space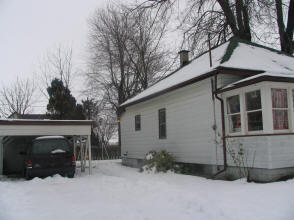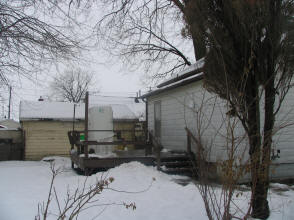 Side of the house with a car port and back of the house with a small deck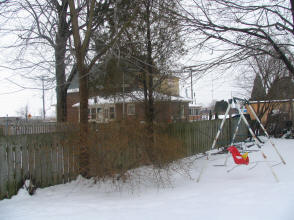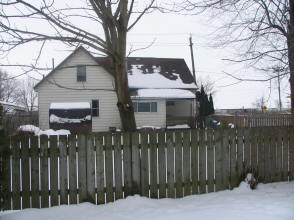 Back garden with neighbours at the back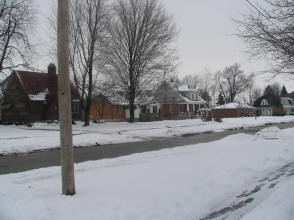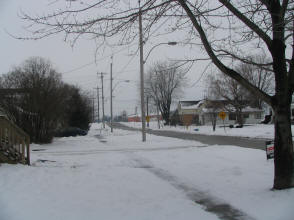 And looking right and left down the road at the front of the house
Overall I think when it is gutted, cleaned and decorated this could be a right good place to start my house purchase in Canada. The town was settled by the Lord Selkirk settlers so a good bit of Scottish history to be had. Got a wee run around the town and they have a couple of good supermarkets and generally everything you would need for day to day living. Around a half hour drive away are larger cities of Chatham and Sarnia where they have all the large superstores like Sears, The Brick, etc. Noted that Wallaceburg also has a chinese restaurant and a breakfast place as well as 2 Tim Hortons. Around 10 minutes away I can also get cheap cigarettes from the local Indian reservation. Also got a Scotiabank so am ok there as well. Told they have four car dealers in town and a good second hand car dealer as well. There is a local ferry which can take you to Detroit and onto the main highway which takes you down into Kentucky and a local duty free place where you can get cheap beer :-) They also have high speed cable Internet available so that takes care of business. I might also have room for my pool table in the basement!
So... will now go through the process of putting in a bid but this time we'll not count our chickens until it is accepted. I do know it will be around 75 days before I could move in as there are tenants living there as you'll have seen from the pictures. Normally you do a bid subject to a house inspection, etc and that takes around 15 days. If accepted we'd need to allow the tenants some 60 days to move out although in this case we were told that they are already looking for a larger house seeing as they seem to have 7 children so probably not a problem.