Found another house and this time I'm going to make a bid on it...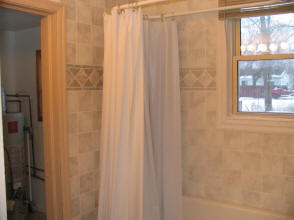 Bathroom which is off the kitchen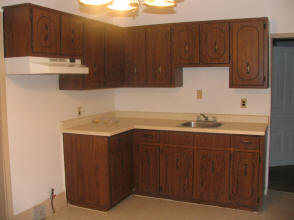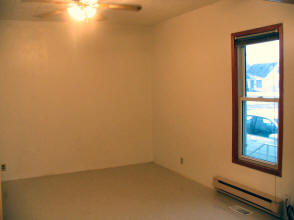 The Kitchen with the Dining room off it

This is the backdoor onto a porch which then leads into the Kitchen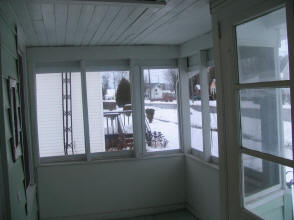 This is the door from the porch which leads into the Kitchen. The picture on right is the porch off the living room which just has fly screen making it a great place to eat out in the summer.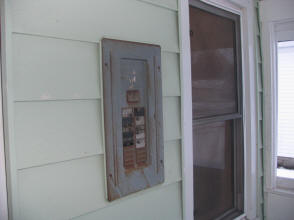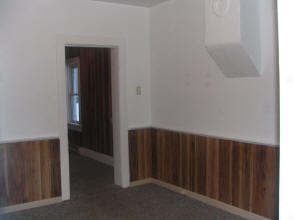 Door into the living room and then the living room with door down a corridor which actually leads to another kitchen. This used to be a duplex.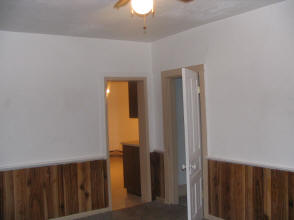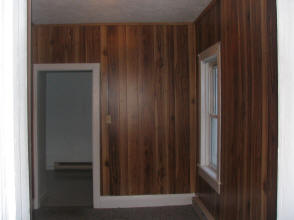 View from living room back into the kitchen and another room which used to be a bedroom.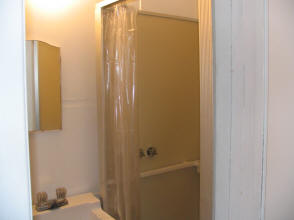 Back of the house where there is the second kitchen with a shower room and toilet off it.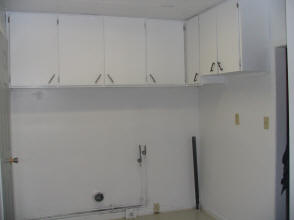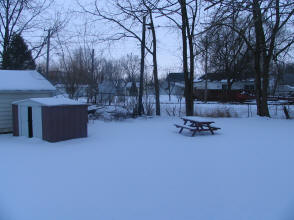 Another view of second kitchen and the back garden where I have a shed but no garage although plenty or room to put one up.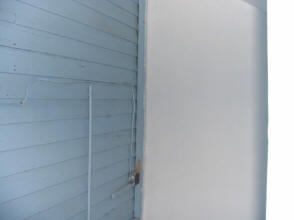 I believe my garden boundary is the tree line. Picture on right is a small porch off the second kitchen.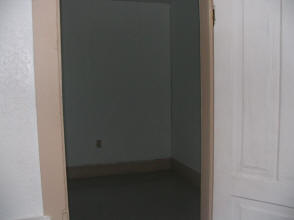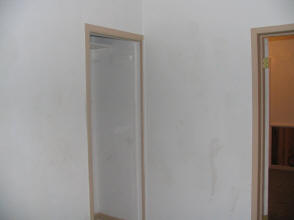 Another view of the small bedroom off the living room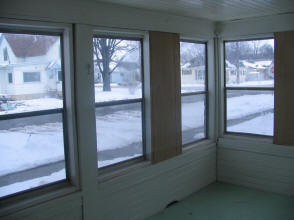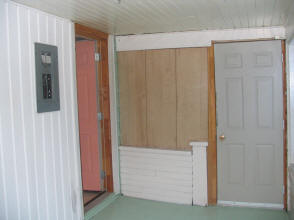 Another view of porch which has new windows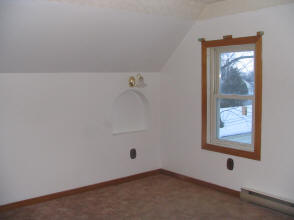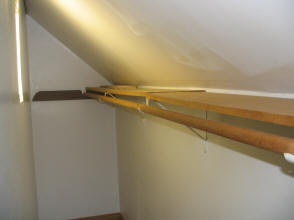 Upstairs master bedroom with an open closet that goes the length of the room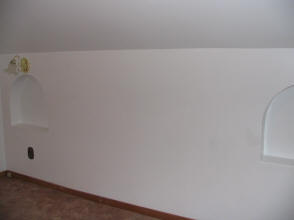 View from bedroom window and another showing some nice features of the bedroom. On this landing is another small bedroom not shown.
The house has 100 amp hydro service and natural gas along with central air conditioning. One consideration is to see if it would be possible to enlarge the living room and at the same time create a guest bedroom out of the second kitchen with it's own ensuite shower room and toilet. It has four porches and four ways into the house through the porches.
So this one I'll put a bid in for and see how we get on and will report how things go on a later report.
And just as a matter of interest here are the kind of forms you need to complete to put in an offer...
The Ontario Real Estate Association ("OREA") owns certain standardized forms that are commonly used in Ontario real estate transactions ("OREA Standard Forms"), and a set of standard clauses ("Clauses") for use with these forms. They include...
Form 100 - Agreement of Purchase and Sale
This form was developed by OREA for the use and reproduction of its members and licensees only.
Form 320 - Confirmation of Co-operation and Representation
GENERAL USE: This Form is used to indicate to all parties involved the specific types of relationships that exist in their real estate transaction. The Form is used to set up an arrangement between brokerages and is acknowledged by the parties.
Note: I had put up copies of the actual forms but i was contacted by OREA to say that they were copyright and thus should not be on the site and thus were removed on Jan 19th, 2021.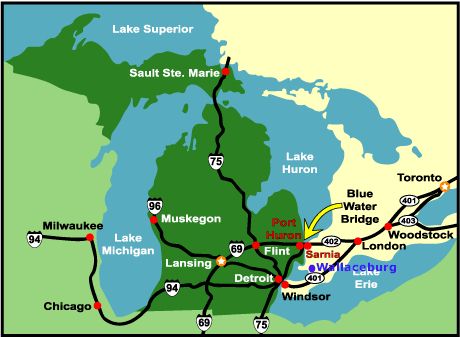 STOP PRESS: Delighted to say my offer of CAN$50,000 was accepted subject to building inspection and lawyer work.
209 Queen Street
Wallaceburg
N8A 1G4
Canada