---
Well having had my offer of $50,000 accepted for the house it was over to getting on with things and so on Monday 24th January 2005 I headed back to Wallaceburg where I got picked up by Ron Sinclair, the Building Inspector. We headed over to the house so he could inspect it to see if it was worth buying.
This took around 2 hours and at the end of the inspection I was essentially told that this was a good solid house and thus no reason not to purchase it.
While there I met with George, a local builder, to see if some alterations could be done and so between Ron and George it was estimated that George could do everything I needed. Essentially this is to do some update work on the house like extend the run off of the gutters further from the house, to fix a couple of doors that are not fully weather proof, to put up windows in the open porch to prevent the snow from coming in during the winter. To build wee cupboards around the electric meters, fix a couple of windows and also the major work of extending the living room and making a guest bedroom with ensuite bathroom. We will also check the gutters and the roof once the snow had gone and do a bit of weather proofing in the crawl space of the house. Also have to replace some of the knob & tube wiring for modern wiring.
The estimated cost of all this is around $10,000 making the final purchase price $60,000.
As part of the house inspection you receive a huge book....
---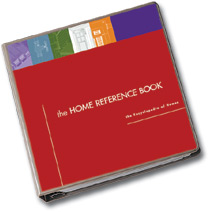 The clearest, most comprehensive reference guide available, The Home Reference Book is provided to the potential home purchaser at the end of every home inspection. The easy-to-use manual contains 400 informative pages and over 160 illustrations, organized as follows:
Text and Illustrations
A simple explanation of home construction, with detailed chapters on each of the nine house systems - Roofing, Exterior, Structure, Electrical, Heating, Cooling, Insulation, Plumbing and Interior. Plus illustrations showing how each component of the house is made, how it works and how it wears out or fails.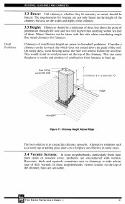 Life Cycle and Costs
A wealth of information on normal life expectancies of roofs, furnaces, etc. as well as the ballpark costs of replacing such items.
Maintenance
A handy chart with text setting out the recomended frequency of household maintenance so that you can catch little problems before they become big ones.
Filing System
A series of files to record and store your house documents including Aquisition Records, Mortgages, Insurance Policies, Property Taxes, plus costs for Utilities, Home Improvements, Major Furniture and Appliances.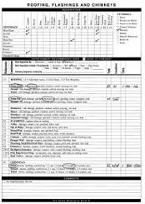 Improvement Recommendations
Nine pages to be filled in, recording the condition of a house's major systems and components. Any improvement recommendations can be noted, describing the nature, timing and likely cost of each item.
The Bottom Line
The summary page that instantly tells you how a house stacks up against its peers, highlighting any and all components requiring significant improvements and/or major expenditures in the near future.
Of all the tools used by the home owner, The Home Reference Book could well be the most valuable. It can help inform you, organize you...and save you money.
---
.... which details all the things that are of concern about the house. As the house is around 80 years old it got a top typical rating. The foundations got a 95% rating and was told these are key to the viability of the house so that was reassuring.
Here is the leaflet from the Home Inspectors that I used...
I then arranged insurance for the house to start on 28th February and that cost me $399.00 for the year which was truly excellent. The insurance is through North Kent Mutual at www.nkmutual.com. They also told me that if I was buying a second hand car for around $12,000 then the insurance would be around $1,200 a year which was way down on the $4,000 I was quoted earlier in Toronto. Bruce Wright is going to confirm this in the next couple of days.
Update Note: Bruce got back in touch and told me that insurance for a mid range car is likely to be around $2,600 but if you can produce proof of previous accident free insurance then you can get a substancial discount from that figure. The $2,600 is for essentially a new driver.
I then went to Tom & Als Quality Home Furnishings and spent around an hour there looking at the items I would need to get for the house. Through them I have been able to identify a washer/dryer, gas cooker, fridge/freezer, microwave, bed, TV and Audio equipment. It looks like around $5,500 will buy most of everything I need to get going and that includes a rocker/recliner chair.
I can pick up things like pots and pans, kettle, coffee maker, etc. at the local Home depot store.
Between Tom & Als and George the builder I should be able to get everything delivered and installed by the time I get to the house. Essentially the house will be purchased on 28th February and it is estimated that George can do the interior work with a two week time frame and so I would look at moving in around mid to end March.
The only thing left to do is get the local lawyer, a MacGregor, to check the title deeds and sort out the electricity and gas for me and that I'll arrange on Tuesday. So... am getting there.
I might add that I did check on prices of appliances and furniture on the Internet at places like Sears and The Brick and Tom & Als came out pretty much the same so better to purchase locally.