So today 24th June they completed the replacement of all guttering and down pipes and I just about have my office finished.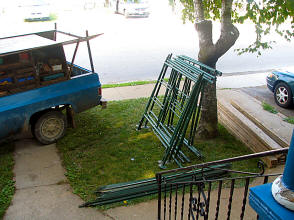 And so the scaffolding is now down and ready to be taken away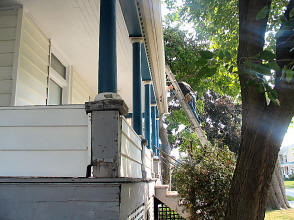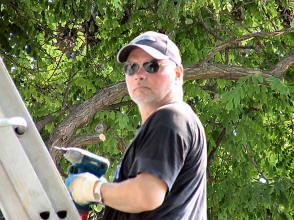 Junior working on the guttering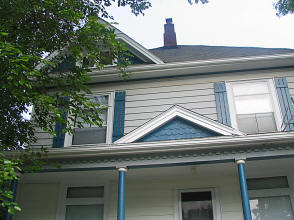 And so with these pictures you can see the painting of the upper floors is complete and now just the porch to finish off. Starting to look quite smart :-)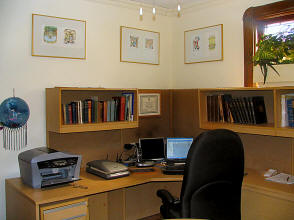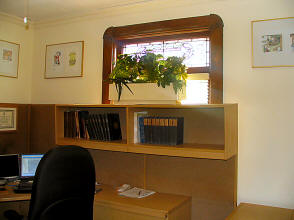 And here is the office with my office furniture in place and all my computer equipment. Books on the right first half bookcase are what I am working on at the moment. Books on the right second half and the left bookcase are ones that are waiting for me to finish one of the current books where I'll then move on to one of them and so you can see I have plenty of work in progress :-) Just got to get my under bookcase lighting done and that air vent moved and that should be about it.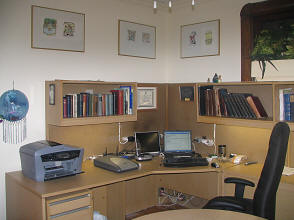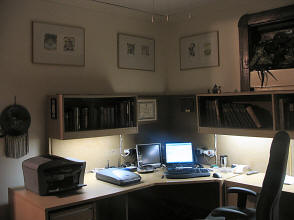 And on 26th I now have my lighting in place. Over my computer I have my certificate of honorary membership of the Clan MacIntyre Association and also the mounted roof slate that my neighbours back in Scotland presented me when I left the house.
I've also got my lounge organised at long last...likely need to get myself a sofa and some curtains but at least the room isn't too bad to get going with :-)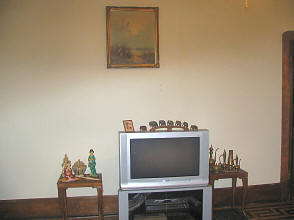 I also came across two line drawings and wondered if anyone out there knew what date these might be and anything about the artist. I guess they might be around the WWII period. From what I can make out the artist is Arthur L Milne.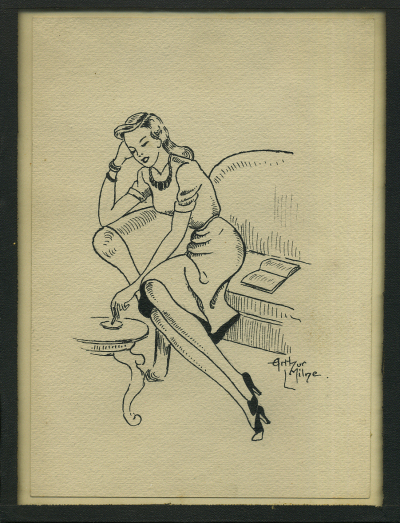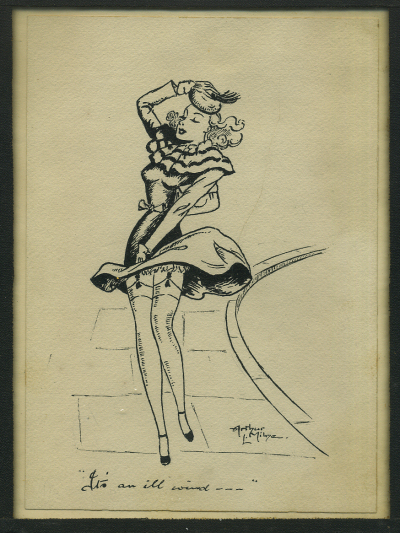 On the 28th I spent a day on a bus touring the area of Chatham Kent with the students that are going to man the various visitor centers around the area.