On Friday 19th August Larry Hynes from Business Immigration in Toronto paid me a visit and as usual he was full of information about Ontario. We hope to do some case studies on business immigration to give folk an idea of what is involved.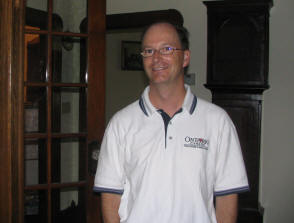 On Monday 20th I noted an event on CTV which was the demolishing of a Winnipeg landmark, the Ogilvy Mill and as it seemed to be an historic landmark I took some pictures from the TV...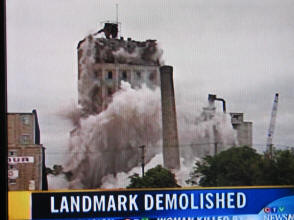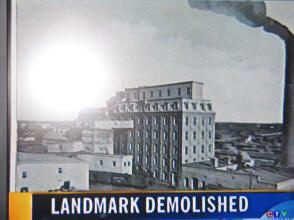 And the picture just above right is what it looked like in the old days
This period has seen me getting involved with New Zealand. As many of you may know I have been searching for ages for books about the history of the Scots in New Zealand. Well I managed to find a book about the Highlanders of Waipu in New Zealand. In fact the settlers came first from Scotland to Nova Scotia and then onto Australia and finally New Zealand.
As I'm publishing the book I decided to try and email folk in the Waipu area to see if I could get any additional information and hopefully some pictures of the town both in the old days and today. I emailed the Scottish Caledonian Society and the Waipu Museum and am delighted to say both replied. That is in fact quite rare as usually I am lucky to get a reply to such emails :-)
Anyway... I will hopefully be getting some more material on the town.
On Thursday 25th I'd been invited to a lamb BBQ put on by the Ontario Lamb Farmers Association. It was around an hour drive towards London, Ontario and I got two passengers to help me find my way there. We left just after 5pm and got back at 9.40pm.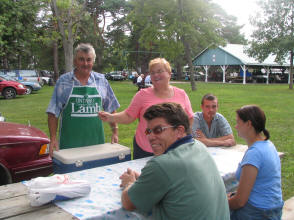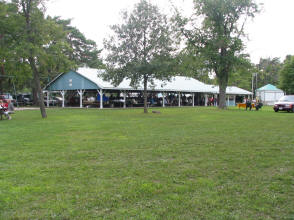 and here was George, his wife Ruth and other family members welcoming us to the event and on the right you can see where all the food was waiting to be eaten :-)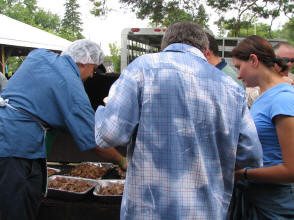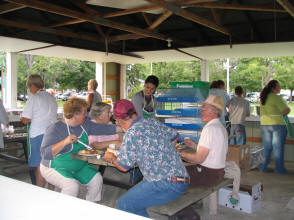 And everyone was having a great time. While lamb was on the menu there was also sweet corn, tomatoes, pickle, baked potatoes and desert. You could also have as much as you wanted and go back for seconds :-)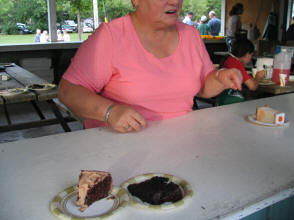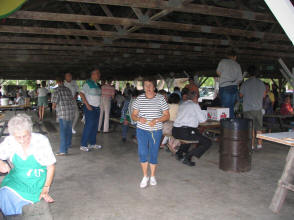 Difficult to choose between two different cakes and yes you guessed it I did have one of each :-) The slice on the right was actually a home made chocolate cake made by Ruth and excellent it was too.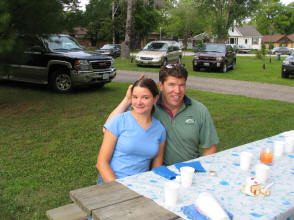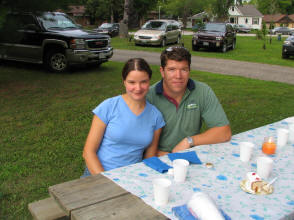 Now now none of that.. now lets take another picture :-)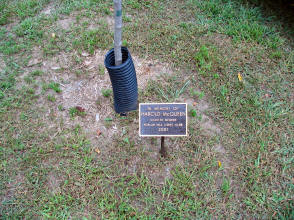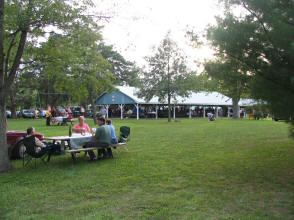 On the left is a remembrance market for a Harold McQueen and on the right you can we had our own table at the event.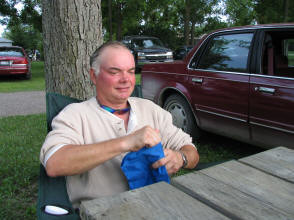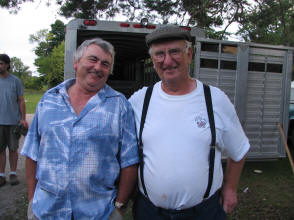 On the left is Junior and on the right is George standing with the President of the Ontario Lamb Farmers Association. The President is going to sent me some information on the history of the association so when that arrives I'll post it up on the site.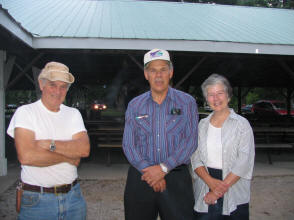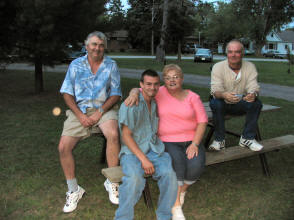 And on the left is a group of folk I was chatting to at the event and on the right another family shot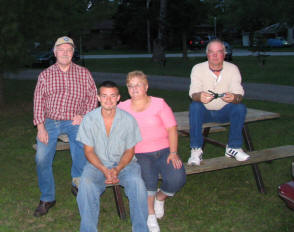 And just to prove I was actually there I got myself into this final picture :-)