The Ojibwe (also Ojibwa or Ojibway) or Chippewa (also Chippeway) are among the largest groups of Native Americans–First Nations north of Mexico. They are divided between Canada and the United States. In Canada, they are the second-largest population among First Nations, surpassed only by Cree. In the United States, they had the fourth-largest population among Native American tribes, surpassed only by Navajo, Cherokee and the Lakota. Because many Ojibwe were historically formerly located mainly around the outlet of Lake Superior, which the French colonists called Sault Ste. Marie, they referred to the Ojibwe as Saulteurs. Ojibwe who subsequently moved to the prairie provinces of Canada have retained the name Saulteaux. Ojibwe who were originally located about the Mississagi River and made their way to southern Ontario are known as the Mississaugas.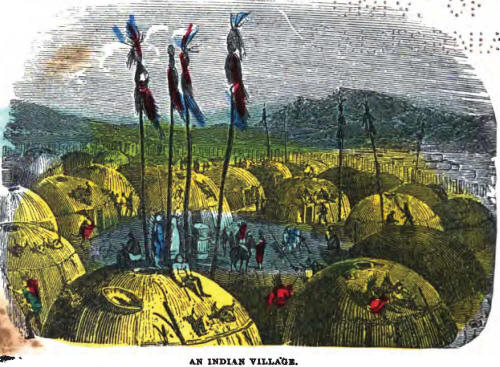 The Ojibwe peoples are a major component group of the Anishinaabe-speaking peoples, a branch of the Algonquian language family which includes the Algonquin, Nipissing, Oji-Cree, Odawa and the Potawatomi. The Ojibwe peoples number over 56,440 in the U.S., living in an area stretching across the northern tier from Michigan west to Montana. Another 77,940 of main-line Ojibwe; 76,760 Saulteaux and 8,770 Mississaugas, in 125 bands, live in Canada, stretching from western Quebec to eastern British Columbia.[citation needed] They are historically known for their crafting of birch bark canoes, sacred birch bark scrolls, use of cowrie shells for trading, cultivation of wild rice, and use of copper arrow points. In 1745 they adopted guns from the British to use to defeat and push the Dakota nation of the Sioux to the south.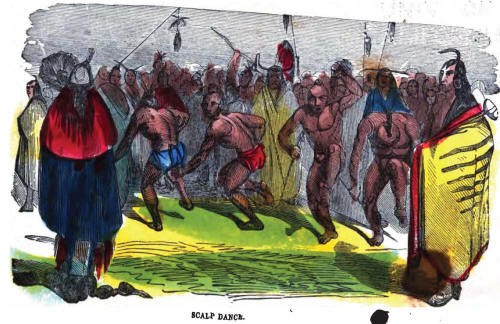 The Ojibwe Nation was the first to set the agenda with European-Canadian leaders for signing more detailed treaties before many European settlers were allowed too far west. The Midewiwin Society is well respected as the keeper of detailed and complex scrolls of events, history, songs, maps, memories, stories, geometry, and mathematics.
Books in pdf format
Here we list some book about the Ojibway which we think you'll find interesting...
American Primitive Music
With especial attention to the Songs of the Ojibways by Frederick R. Burton (1909)
The Hero of the Saskatchewan
Life among the Ojibway and Cree Indians in Canada by John MacLean (1891)
Indian Life and Indian History by an Indian Author
Embracing the Traditions of the North American Indians regarding themselves, particularly of that most important of the Tribes, The Ojibways by the celebrated KAH-GE-GA-GAH-BOWH, the Chief of the Ojibway Nation known also by the English name of George Copway (1858)
The Life of KAH-GE-GA-GAH-BOWH
History of a Child of the Forrest and his Nation (1850)
Manitoulin
Or five years of church work among Ojibway Indians and Lumbermen, resident upon that Island or in its vicinity by H. N. B. (1895)
The Ojibway
A novel of Indian Life in the period of the Early Advance of civilisation in the Great Northwest by Joseph A. Gilfillan (1904)
The Ojibway Conquest
A Tale of the Northwest by KAH-GE-GA-GAH-BOWH, the Chief of the Ojibway Nation (1850)
The Traditional History and characteristic sketches of the Ojibway Nation
By G. Copway (1950)
Ojibwa Texts
Collected by William Jones.
The Historic Johnston Family
By Charles H. Chapman (1902) (pdf)
Videos of the Ojibway Indians
A Short History and description of the Ojibbeway Indians
Now on a visit to England (1844) (pdf)
Report of a Mission to the Ottahwahs and Ojibwas on Lake Huron
By the Rev. F. O'Meara (1846) (pdf)