From C-K to BC to TIFF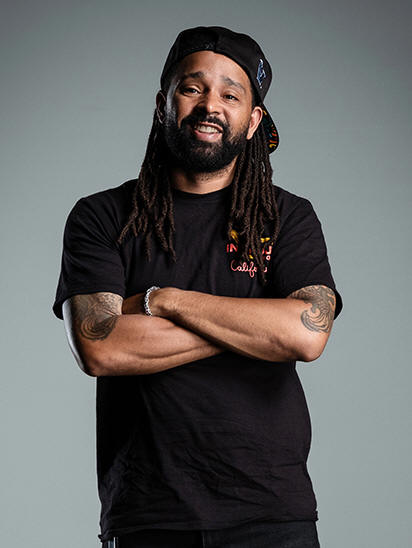 Chatham native's route to film success had many detours

Regardless of your starting point, it's the destination, and the trip, that matters.

Garrett VanDusen isn't talking about a vacation, but a life. The Chatham native admits to having lived through some troubled times, but is proud of what he has accomplished to this point in his life, as an executive film and television producer on Canada's west coast.

Looking back, it's amazing he reached this point.

"It (film) is my passion. I didn't know anything about the film industry growing up. I didn't have a desire. Even when I first lived in Vancouver, I didn't know the industry," VanDusen, 40, said.

Today, he is looking to give back; to help mentor others. He believes his story is one worth telling, without a Band-Aid.

"Growing up in Chatham was very different in the 1990s. We raised ourselves. I went through a couple of years where I was in and out of juvie jail. I was lost, getting into trouble," he said. "I grew up with very young parents. My mom and I grew up together."

But, VanDusen, a solid student and an athlete at Chatham Collegiate Institute, persevered, and went to college. Still, that was but another chapter in his life.

VanDusen attended Lambton College, taking law, security and administration. His goal at the time was to become a Canadian Border Security Agency officer. However, 9-11 "changed my whole thinking," he said.

"After college, I didn't know what to do. I moved back to Chatham, got a job driving a forklift," he said.

But a dedicated professor at Lambton College reached out to him.

"The teacher called me up and asked me what I was doing with my life," he said.

That conversation opened the door to VanDusen joining Canada World Youth. The non-profit organization creates learning experiences focused on building knowledge and leadership skills.

For VanDusen, it was transformative.

"Driving forklift, the dreams were disintegrating. And then I got that phone call. I didn't believe it until I got dropped off at the airport," he said. "From that day, my life changed."

While in Alberta, a team of eight young Canadians bonded with a like number of Guatemalans for six months first in Alberta, followed by another six months in Guatemala.

Following that stint, VanDusen opted to travel the world for a time, spending time in Jamaica and the United Kingdom.

Upon returning to Canada, he opted to head west

A job in the hotel industry in Canmore, Alta. was followed by a stint with Canmore Legal Services and then employment at a large law firm in Calgary. His life was taking off nicely.

Until things changed again.

"I was 25, making $85,000 a year at a huge law firm and on my way to becoming a lawyer. But it wasn't me," he said.

VanDusen said a number of Canadian hip-hop artists were going on tour and he joined them on the road, working for them.

"I lived on the road for two months and ended up in Vancouver," VanDusen said.

He remained attached to the music industry for a decade.

But his life was about to shift gears once again. VanDusen said timing can be everything, and that was the case here. It was 2015, and the B.C. government provided tax incentives for U.S. companies to film in B.C.

The industry exploded, and the employment shrapnel hit VanDusen.

"I worked on shows such as Bates Motel, Dirk Gently, Power Rangers, and Riverdale I was a PA (production assistant)," he explained. "I worked at that for about 45 days. I hated it. The job was cleaning up cigarette butts and watching pylons."

But he'd tasted enough of the industry to believe he could excel within it if given the chance.

Enter Jaye Gazeley, a production manager on the west coast.

"Jaye was looking for an assistant location manager. I fell into that. Since I've had that job, I've been consistently working for the past seven years, averaging about 10 films a year," VanDusen said.

A location manager finds appropriate locations for filming for the projects on which they work. VanDusen quickly moved up into that position and spent half a decade as a location manager on an estimated 40-50 movies, he said.

From there, he became a production manager and a member of the Directors' Guild of Canada.

By this time, VanDusen said he was well aware of what dominated the film industry: white men.

"I did all the schooling. I walked all the tight ropes that were required to walk. I was pushed by the union (guild) to keep on being involved," he said. "The union and the film industry in general – there's a lack of ethnicity. I used that for my advantage," the BIPOC man said. "I received a lot of support. I'm not going to say it was easy. A lot of people didn't want me to succeed in film."

Yet here he is as an executive producer and producing partner with Big Picture Content.

Of late, VanDusen has helped Jamaican-born Canadian Kelly Fyffe-Marshall bring some of her visions to screen. He helped produce the short piece "Omi" in concert with Fyffe-Marshall.

The film received a special jury recognition award this spring at the South by Southwest (SXSW) Film Festival.

The team will present "When Morning Comes" at the Toronto International Film Festival this month as well.

VanDusen has also helped produce television shows for the likes of Fox and Hallmark.

"I have opened up my own production house in Vancouver," he said, and works with Cartel Productions out of the U.S. "You work with U.S. companies who seek to take advantage of our tax benefits. They work through us."

As for the future, VanDusen sees a familiar destination on his horizon.

"I see myself back in Chatham. I have about five or 10 more years in Vancouver doing film work," he said. "I want to uplift this community. We're close to Detroit and Toronto. We don't take advantage of that. I want to come back and open up programs here. I want to bring film to Windsor and Chatham."

But even before his life comes full circle, VanDusen said he'd love to work with local youth interested in the arts.

Any parents or any youth looking for any encouragement or information on how to get into the various elements of the arts can reach out to VanDusen through his social media accounts, including on Facebook at https://www.facebook.com/garrett.c.vandusen

"I want to open people's eyes. It's never too late to see what else is out there," he said.